Tips For The Holiday Season
BY NICOLE IPSON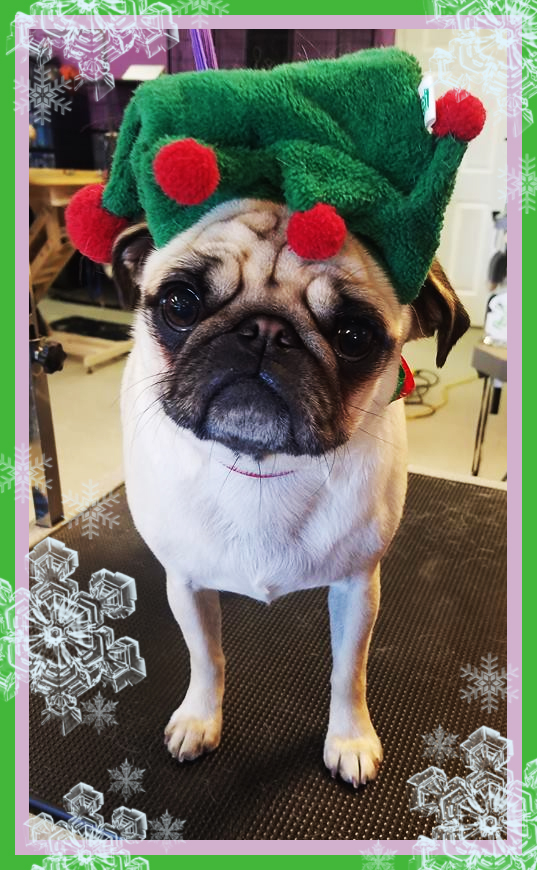 Plan Ahead For Your Holiday Grooming
Customers are sometimes not able to get an appointment that works with their busy schedule. This is especially true during the holiday season. People tend to get caught up in gift shopping, decorating and forget to schedule an appointment. So we would like to suggest scheduling your Christmas appointment in advance. This will allow you to continue shopping and decorating without having to worry about your furry friend being clean.
Allow Extra Time
During the holiday season, grooming appointments can take longer. What people sometimes don't know is that we don't have a receptionist. So your groomer has to help check in and check out dogs. They also help service walk-in customers. Because the holidays are busy, this can set the groomer behind very easily and make the appointment take longer…we appreciate the patience that our customers can give us during this very busy season. We would also like to reassure you that although a holiday grooming may take longer, your pets will always be well taken care of.
Nervous Pets
Because the holiday grooming season tends to be so busy the salon can have quite the hustle and bustle. So we would like to remind owners if your pet is new, or has anxiety an earlier appointment may be a better idea. This will help lower your pet's stress during the groom so that they have a positive experience. The hustle and bustle of the salon may also affect your puppy or pet over the age of 10 or a rescue animal.  Please also take special consideration for these pets.
Being mindful of these things will help lower stress during the holidays, which is good for everyone including your pets.  So keep these simple tips in mind when booking your holiday grooming appointments. We look forward to cleaning up your furry friends and can't wait to hear from you. Also, don't forget online booking is available through our Facebook page. You can also find special offers as well, so take a look around while you're there making an appointment!
Article By- © 2018, Nicole Ipson, Images By- Nicole Ipson &  Freepik.com